Welcome to Plymouth Patchwork Originals, your source for unique and exciting quilt and appliqué patterns.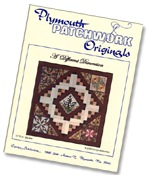 Our patterns
Carolyn Sidebottom's patterns are created using Computer Aided Design (CAD) software to ensure that they are as precise as possible, so you know you're getting a pattern that will fit!

Plymouth Patchwork patterns are packaged in a sturdy custom envelope for easy organizing, storage, and extended pattern life.

Featured pattern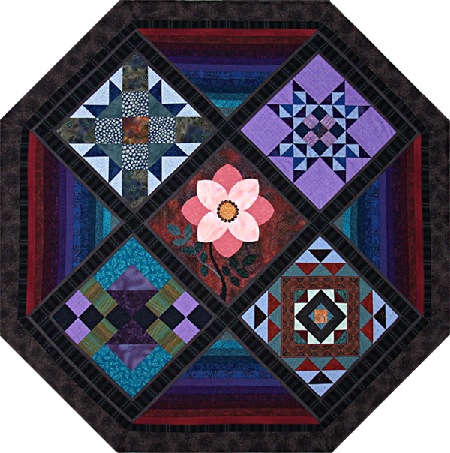 Favored First Ladies debuted at Carolyn's series of quilting workshops at the Midwest Old Threshers Reunion in Mount. Pleasant, Iowa, on August 29-31, 2013.

Vintage quilt blocks can be found to represent all of the U.S. presidencies.
However, only a handful have been specifically designed and named for our First Ladies. "Favored First Ldies" is a medium-size wall hanging featuring five vintage First Lady blocks set on point. The five blocks featured are Mrs. Roosevelt's Favorite, Dolly Madison Star, Martha Washington Rose, Hayes Corner, and Mrs. Cleveland's Choice.

Online shopping
Click on Quilts and Wall Hangings, Applique Collections, or Books and Projects to enter our online pattern store. For online orders, we accept PayPal to ensure your complete security. Please see our policies for information about terms, shipping charges, and other store policies.

We hope you enjoy visiting our online store. If you have comments or questions, drop us a line at carolyn@plymouthpatchworkoriginals.com.